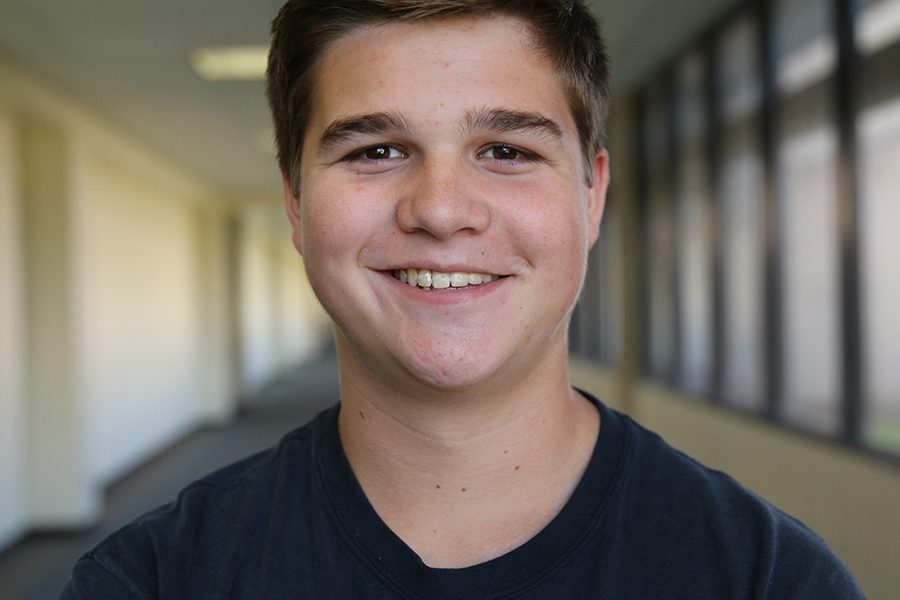 What do you like the most about newspaper/ publications?
"-I can freely express my thoughts through writing."
What are you goals in life?
"-To be happy :)"
What are things you like to do in your free time?
"-Photography, sleep, band, watch YouTube"
Describe yourself in three words.
"-Abnormal, realist, and procrastinator"
Who's your favorite Disney princess and why?
"-Rapunzel because she has long hair and hits people with frying pans."
Ben Stewart, Reporter
Mar 21, 2019

Chicks With Sticks

(Media)

Mar 06, 2019
Feb 12, 2019

National Signing Day

(Media)

Dec 14, 2018

The Battle of Midway

(Media)

Nov 27, 2018

Panthers Tame Dragons

(Media)

Nov 11, 2018

Calling All Performers – UPDATE

(Media)

Nov 09, 2018
Oct 22, 2018

War Against Eagles

(Media)

Jul 18, 2018

Former Texans Cornerback Aaron Glenn Visits Future Panthers Camp at Klein Oak

(Media)

Apr 26, 2017

Family vs Franchise

(Story)

Apr 21, 2017

YouTube Policy Stirs Controversy

(Story)

Feb 24, 2017

Paris Soldier Shoots Suspected Terrorist

(Story)

Jan 25, 2017
Dec 13, 2016
Dec 01, 2016

The Twisted Reality of Doctor Strange

(Story)

Nov 18, 2016

The New Google Pixel

(Story)

Oct 17, 2016

Storming the Field, Making Strides

(Story)

Oct 17, 2016

Shows Coming and Leaving Netflix

(Story)

Oct 17, 2016

A Night To Remember

(Story)

Sep 27, 2016

Taking the "You" Out of YouTube

(Story)

Sep 23, 2016

Bernie's Backyard

(Story)