Former Texans Cornerback Aaron Glenn Visits Future Panthers Camp at Klein Oak
Youngsters attending the Future Panthers Football Camp at Klein Oak High School were treated to a surprise Tuesday night, when former Houston Texans cornerback and three-time All-Pro Aaron Glenn stopped by to give the campers some advice and encouragement.
Glenn – the current Defensive Backs Coach for the New Orleans Saints and whose brother Jason is the head varsity football coach and Athletic Director at Klein Oak – spent some time speaking to the campers after the evening drills and camp activities came to an end.
"We as former players in the NFL have a responsibility to the kids that want to learn how to play this game correctly," said Glenn. "We have to help the young players see the big picture, and that safety is the top priority when playing football. The more we can spread the word, the better the game will be."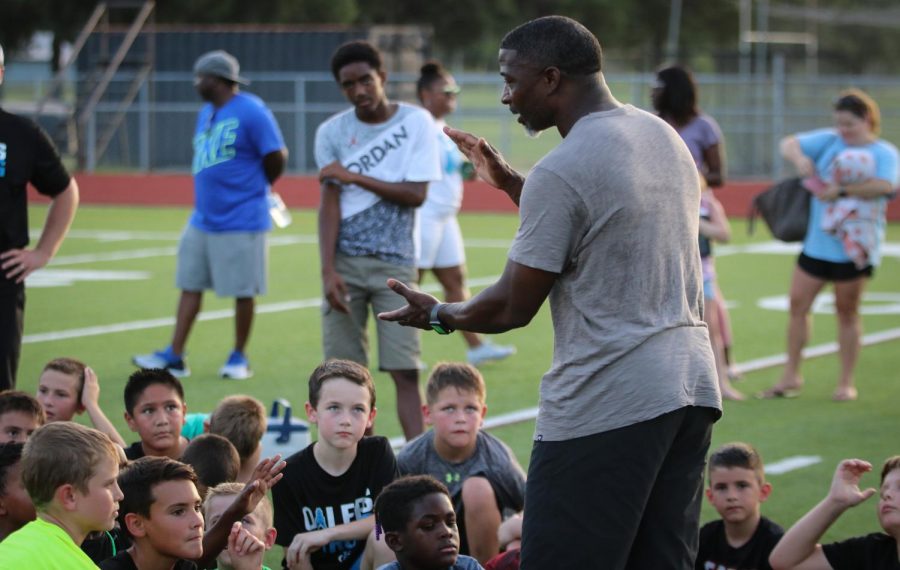 Glenn focused his words by asking the kids to concentrate on three key principles to become better football players: improving their effort, learning how to compete, and finishing the game. He concluded that those are the three areas that most winning football coaches consistently ask their players to improve on.
"We want our football players to not only be good on the field, but off of it as well," said Oak Coach Jason Glenn. "Football is a temporary thing in these boys' lives – but we try to give them a well-rounded perspective in order to help turn them into great young men."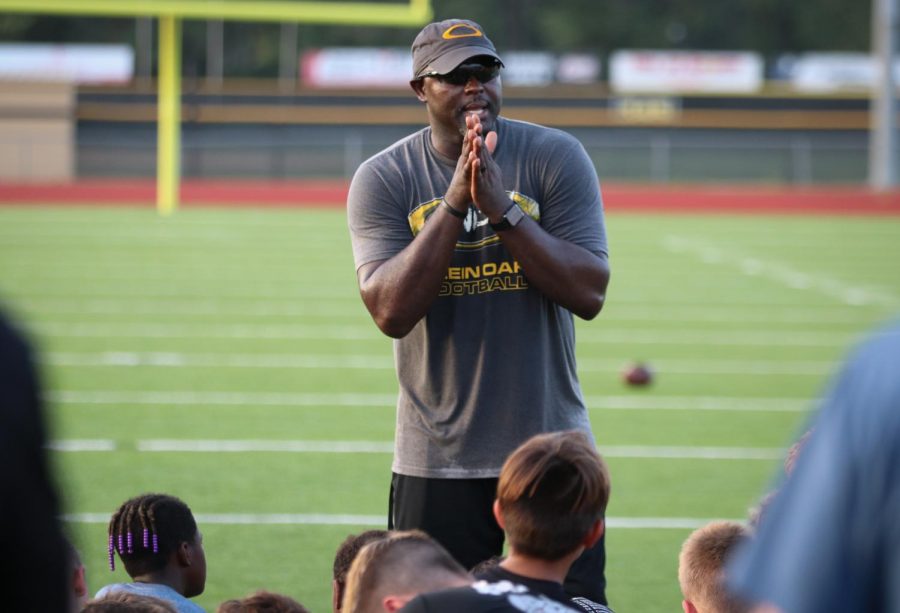 Most of the players attending the camp were 2nd through 6th graders that play on the Spring-Klein Bengals or Oilers Youth League teams. Krimmel Intermediate 8th Grade football coach Brad Faldyn was on hand, to watch his sons Jaxyn and Ty work out in the quarterbacking drills.
"I think all coaches nowadays are very well aware of the new safety-first culture in the game, and I've seen much better tackling techniques being taught," said Faldyn. "The stressing of not leading with the head, but instead tacking with your shoulders, has become more of the norm, and the young players are more aware of it."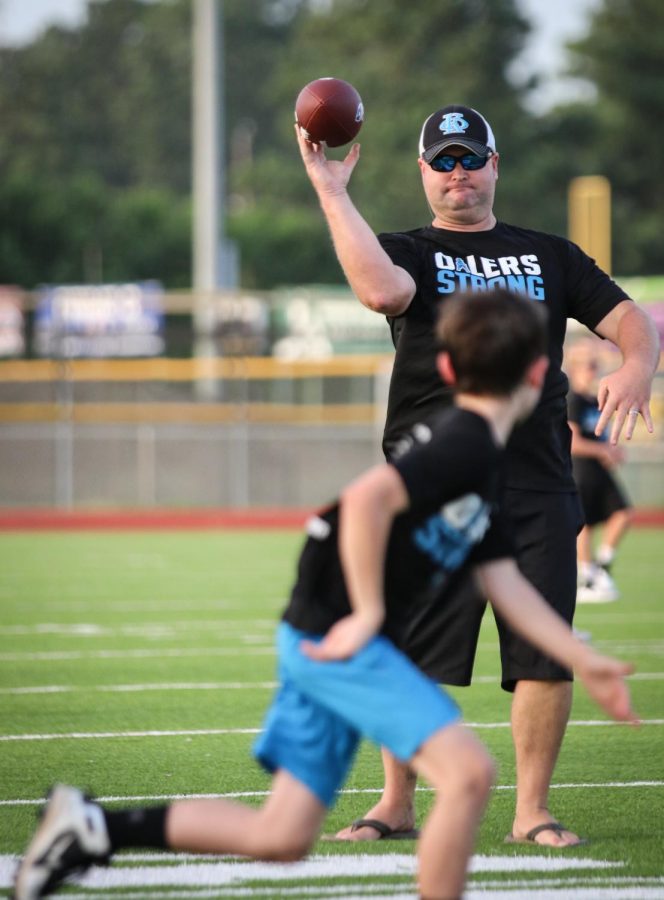 Aaron – who graduated from Aldine Nimitz High School and then played at Texas A&M – was selected by the Texans in the 2002 Expansion Draft after eight seasons with the New York Jets. He finished his 15-year NFL career with 543 tackles, 41 interceptions, and six touchdowns and was inducted into the Texas A&M Sports Hall of Fame in 2000.