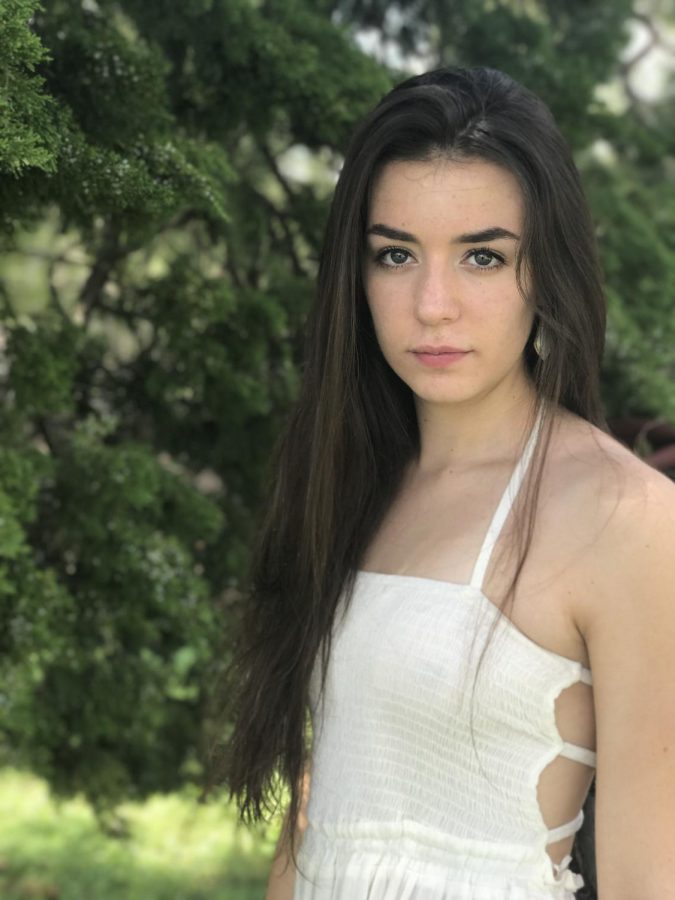 1. What do you enjoy most about the opportunity to be a reporter for the Panther Press?
 I enjoy the people interaction this class offers. Interviewing others is my favorite part of the story process.
2. What is your favorite quote, life motto, or the words you live by?
"Let go, Let God."
3. What is the one food item that you couldn't live without?
Bananas!!!
4. Three words that describe you:
Caring, Thoughtful, Entertaining
5. Your three favorite news sources (any form of media)
Twitter, Daily Mail Online,
6. If you could have dinner with any three other people (dead or alive), who would they be?
Elvis, my big papa and Gevin
7. Favorite hobby:
Sand Volleyball
8. Favorite holiday: Christmas of course!
9. Favorite class at Klein Oak (besides Journalism):
English
10. Your Twitter handle:
@abbi.wright
Abbi Wright, Editor
Apr 02, 2019

Get Your Daily Double Doozies

(Media)

Feb 12, 2019

National Signing Day

(Story)

Dec 05, 2018

Friendsgiving Bash

(Story)

Nov 13, 2018
Nov 09, 2018

Carnival Caps Homecoming Week

(Media)

Oct 31, 2018

Fear Washes Over Night Riders

(Media)

Oct 25, 2018
Sep 25, 2018

Young Sheldon Cast Presents Grant

(Story)

Jul 24, 2018

Coleman Takes Over Klein Oak Volleyball Program

(Story)

May 15, 2018

Tablet Return Day

(Story)

Apr 30, 2018

Diamond Girls Love Superstars

(Story)

Apr 11, 2018

School's Stance on Safety

(Story)

Feb 16, 2018

It Starts Now Juniors

(Story)

Jan 24, 2018

Possible Meal Changes for the District

(Story)

Jan 19, 2018

January Netflix Update

(Story)

Jan 12, 2018

Schedule Change Brief

(Story)

Dec 10, 2017

Changes to Finals Week

(Story)

Dec 05, 2017

Black Friday Business

(Story)

Nov 10, 2017

World Series 2017

(Story)

Nov 06, 2017

November Netflix Update

(Story)

Oct 26, 2017

Q-Shi Restaurant Review

(Story)

Oct 26, 2017

Astros in World Series

(Story)

Sep 26, 2017

Captains of the Teams

(Story)

Sep 26, 2017