Coleman Takes Over Klein Oak Volleyball Program
Current and future Klein Oak Panther Volleyball players have been welcoming their new Head Coach and leader of the program Cherise Coleman to campus. The former Sam Houston State Volleyball Captain has hit the ground running in her first few weeks at the helm of a very strong Lady Panther Volleyball Team that reached the Regional Finals last season.
Coleman is a Houston-area native having grown up in El Campo, where she was also most recently the head volleyball coach at El Campo HS from 2016-18. She led the Ladybirds to their first District 26-4A Volleyball title since 1997, and was named the 2016 District 26-4A Volleyball Coach of the Year.
"I am so excited to be joining an administration and an athletic department that is all-inclusive and passionate about developing student-athletes to become better people both on and off the court," said Coleman. "I love volleyball, but I was attracted to this opportunity because of the contagious, positive culture that is happening here. You can get a sense from Coach Glenn and Mr. Hensley that they really care about the volleyball program and the student-athletes, and I wanted to be a part of that."
Coleman earned a full scholarship to play for the Lady Bearkats from 2011-15, and earned a Bachelor of Science Degree in Kinesiology with a minor in Special Education. She was named Captain of the SHSU Volleyball team in 2014 and was also a member of the SHSU Student-Athlete Advisory Committee. She graduated Summa Cum Laude and was named to the Southland Conference Academic Honor Roll four times, from 2011 to 2014.
"Coach Coleman is young and full of great ideas. Her energy and confidence is exactly what we need going into this tougher district this year," said senior setter Adel Gage. "She will push us to our limits but also make it a fun and enjoyable season."
Coleman has already met with some of the returning Klein Oak volleyball players, and is directing her first future Lady Panthers Volleyball Camp for 6th through 9th graders this week, from 8 am to 12 Noon in the Klein Oak Gym.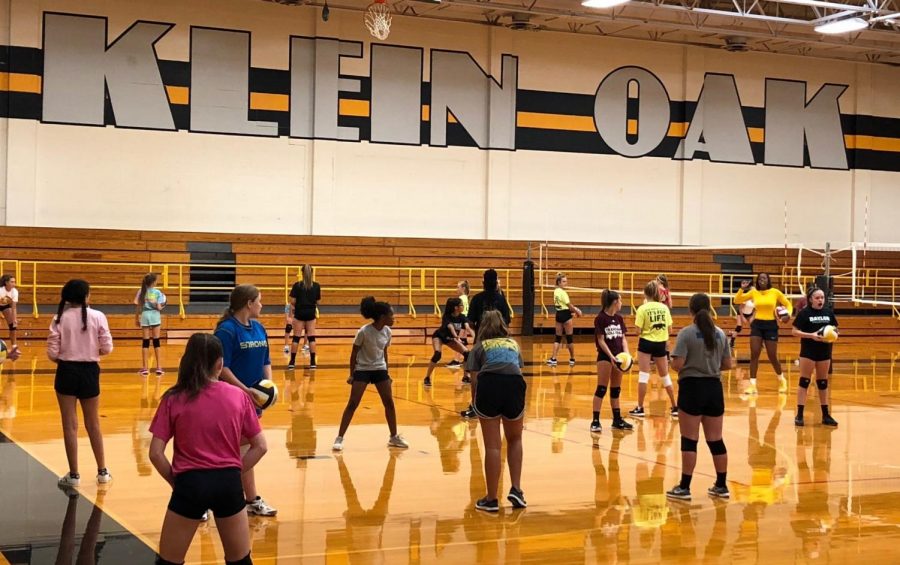 "All of the returning players have loved getting to know Coach Coleman so far, and I am really excited to learn from her," said senior Jillian Thomas. "She is really into the game, and brings a lot of knowledge because she played at the collegiate level. She sees so much potential in all of us and adds a new level of energy to our team."
Tryouts for the Klein Oak Volleyball Teams begin August 1, and the Lady Panthers open their 2018 Varsity schedule with a home game against Cypress Falls on August 7 at 5:30 pm. For more information, log on to the new Klein Oak Volleyball Homepage: www.kleinoakvolleyball.com