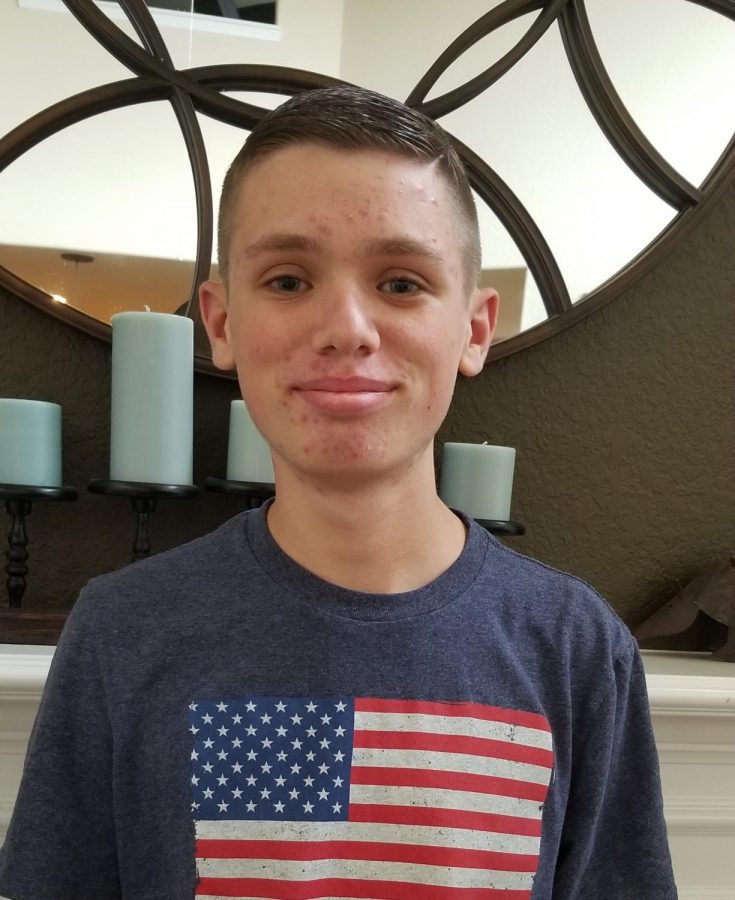 1. What do you enjoy most about the opportunity to be a reporter for the Panther Press?
I enjoy the experience. Being able to experience the life of a  journalist is a big deal for me as I have always wanted to be one since I was young.
2. What is your favorite quote, life motto, or the words you live by?
My favorite life motto is "You never know if you like something unless you try it." This motto can be universal and apply to anything in life.
3. What is the one food item that you couldn't live without?
One food item I cannot live without is chips.
4. Three words that describe you:
Energetic, social, and caring.
5. Your three favorite news sources (any form of media):
My favorite news sources are Fox News, ABC News, and Forbes.
6. If you could have dinner with any three other people (dead or alive), who would they be?
If I could have dinner with three other people I would have to choose Steve Carell, Kevin James, and Adam Sandler.
7. Favorite hobby:
My favorite hobby is playing video games.
8. Favorite holiday:
My favorite holiday is Christmas.
9. Favorite class at Klein Oak (besides Journalism):
My favorite class at Klein Oak is Computer Science.
10. Your Twitter handle:
 @tim_cohrs
Tim Cohrs, Reporter
May 20, 2019
Apr 07, 2019

It's All Academic

(Story)

Mar 19, 2019

The Debate Continues

(Story)

Mar 06, 2019

All I Do Is Wynne

(Story)

Feb 22, 2019

Rising to the Apex

(Story/Media)

Feb 05, 2019

Lammers Golden Tickets

(Story)

Dec 20, 2018

Debate Stampedes Competition

(Story)

Dec 17, 2018
Dec 04, 2018

The Rising Of KOTV

(Story)

Dec 04, 2018

Apple Grapples Ideas

(Story)

Nov 08, 2018
Oct 25, 2018

Trump Rallies Houstonians

(Story)

Oct 23, 2018

Debate Keeps Winning

(Story)

Oct 18, 2018

Donations Needed For Food Pantry

(Story)

Oct 17, 2018

Cancer Victims to Receive Donated Beauty Products

(Story)

Oct 12, 2018

Debate Finds Success Early

(Story)

Oct 10, 2018

Liz Scott Commits To OU

(Story)

Oct 02, 2018

Audience Laugh at Murder

(Story)

Sep 10, 2018

Glenn Starts New Tradition

(Story)