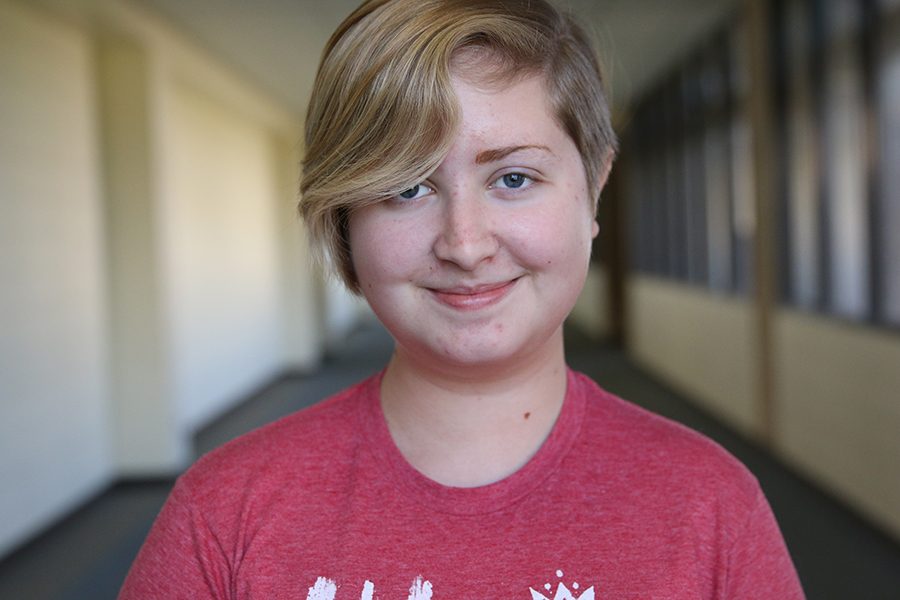 What do you like the most about newspaper/ publications? "-I love getting to work with students of many different backgrounds as well as being up to date on events around our school.."
What are you goals in life? "-I hope to either become an educator of a subject within the humanities or a writer of some sort."
What are things you like to do in your free time? "-In my free time I enjoy to watch shows on Netflix such as The Office and Futurama."
Describe yourself in three words. "-Dedicated, Caring, Quirky"
Who's your favorite Disney princess and why? "-My favorite Disney princess is Mulan because she doesn't need to be saved by a prince."
Sophie Pressler, Editor
Apr 27, 2017

The Price of Prom

(Story)

Feb 24, 2017
Feb 24, 2017

Penny for Your Thoughts

(Story)

Feb 15, 2017

Origin of Valentine's Day

(Story)

Jan 30, 2017

Duck, Duck, Book!

(Story)

Jan 30, 2017

Champion for Change

(Story)

Dec 01, 2016

Color For A Cause

(Story)

Nov 29, 2016

AT&T Merger or Monopoly?

(Story)

Oct 18, 2016

Fantastic Fall Festivities

(Story)

Oct 18, 2016

Presidential Debate Update

(Story)

Sep 26, 2016

Daily Panther Den

(Story)

Sep 22, 2016

Starbucks' Chile Mocha

(Story)

Sep 20, 2016

Grand Parkway Marketplace

(Story)

May 13, 2016

Golf Season Wrap-Up

(Story)

Feb 25, 2016

Positivity: the cure-all

(Story)

Feb 23, 2016

The 25th Annual Putnam County Spelling Bee Musical

(Story)

Feb 23, 2016
Dec 17, 2015

A Diverse Season of Joy

(Story)

Dec 17, 2015

DECA's Mission to Give Back

(Story)

Nov 19, 2015

Limiting Standardized Tests

(Story)

Nov 09, 2015
Sep 21, 2015

Caffeine: good, bad, or both?

(Story)

Sep 21, 2015