Queue "Drivers License" by Olivia Rodrigo
For first time, sophomores can drive to school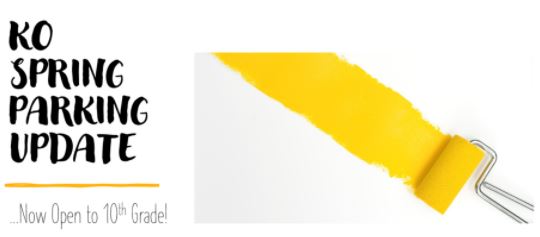 Calling all sophomores, or at least ones who have their driver's license. The parking applications have been reopened and updated, this time allowing 10th graders to have parking spots for the spring semester for the first time ever.
To receive a parking spot, you must fill out the Google Form located on kleinoak.kleinisd.net/home. The form consists of questions on your vehicle make, model, color, and license plate number.
However, before you complete the application there are three pieces of information you need to know:
Must be 10th, 11th, or 12 grade as classified by credits
Must have required insurance and license information
Only students with the Queue "Drivers License" by Olivia Rodrigo
early release will be assigned to the bus lot
10th grade students are thrilled to have this opportunity for the first time ever.
"I am ecstatic to have a parking spot because I will finally not be rushing to get to class in the mornings," sophomore Maddigan Hodge said.