Drop or Not
The process for students considering switching from advanced classes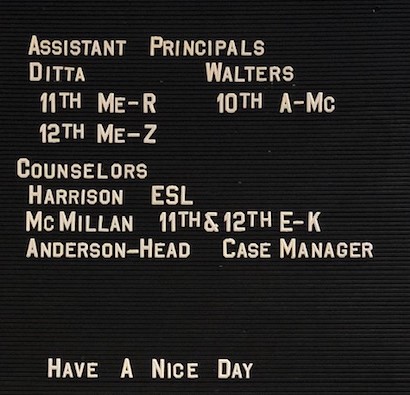 As the school year gets into its regular groove and immediate scheduling errors are fixed, a second wave of students send in counselor requests: those wishing to drop from advanced classes. These higher-level courses are a challenge, and not everyone's circumstances allow them to undertake the rigorous workload. If a student feels they are misplaced in an Advanced Placement or Dual Credit class, time remains to make a scheduling change.
However, per Klein Oak Policy, the dropping of an advanced course can only take place immediately after the September progress report. This year, the deadline falls on September 6th.
If a student wishes to switch out of the International Baccalaureate program, they can also contact their respective counselor and submit a request before the end of the week. Appeals made up until the first progress report will result in a change in schedule after the report is issued.
Anyone wanting to drop one of the above classes must wait until the semester mark if they miss this deadline.
However, changes at the semester aren't guaranteed. A counselor meeting must be arranged and parental involvement may be necessary. After checking grades in the course they wish to drop, the teacher is also asked to provide an assessment of the student's level. If the reasons for the switch are deemed unsatisfactory by the counselor and teacher, the student will stay in their original course.
Barring schedule errors, electives cannot be altered or switched during the first two quarters. Although, in special circumstances, they may be changed at the semester mark.
If contemplating a change, Class of 2020 and 2021 counselor Tequila McMillan hopes students take time to consider all their options before deciding what's right for them.
"It depends on a lot of factors and individual course load. If they're enrolled in several advanced courses that makes a difference. They have to look at the whole picture," McMillan said.