Super Bowl 2014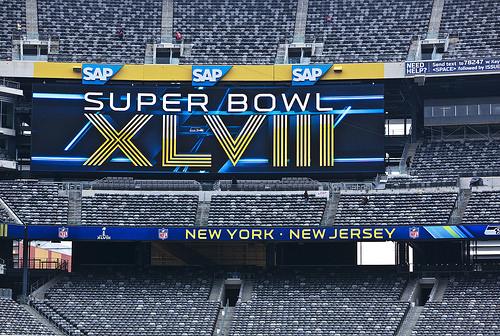 On February 2, two different football conference teams, the Denver Broncos (American Football Conference) and The Seattle Seahawks (National Football Conference) battled it out for football's biggest title of the season. The game ended with a 43-8 win for the Seahawks. This was first Super bowl to be played outdoors in an open-air stadium under cold weather conditions in New Jersey. The game was played at New Jersey's MetLife Stadium at the Meadowlands Sport Complex.
Both the Bronco's and the Seahawk's ended their season with a 13-3 game record. Previously, the Seahawks had been to the Super Bowl one other time in 2006, but did not secure a win. The Bronco's have previously played in six Super bowls, and have only won two.
During the pregame, the first ever Opera singer, Renee Fleming sang the national anthem, and during the halftime show, Bruno Mars, and The Red Hot Chili Peppers performed. Mars sang "Locked Out of Heaven,"  "Just The Way You Are," and "Treasure" and joined The Red Hot Chili Peppers for "Give it Away." 115.3 million viewers watched the halftime show, breaking Super Bowl halftime history.