The Scandalous World of Baseball
Baseball, or "America's Past Time", has had its fair share of scandal and controversy in its long history. With the so called "Steroid Age" in full swing, Major League Baseball is cracking down on illegal substances harder than ever before.
In the past month 12 major league players have faced 50 game suspensions for failing a Biogenesis test, and one faces a suspension through the 2014 season. This is one of the largest substance-based suspension for Major League Baseball in recent history.
The largest name of the suspended is New York Yankeer Alex Rodriguez, who is facing suspension for illegal substances for the second time in his career. Rodriguez will be facing a 211 game suspension that will last through the end of the 2014 season.
Another veteran player facing suspension is Texas Rangers left-fielder Manny Ramirez who is also facing his second suspension in the past two years.
Three other players, Melky Cabrera, Bartolo Colon, and Ysamani Grandal also failed a biogenesis test, yet were not suspended due to and earlier positive testing.
Since 2005, when steroids became illegal in Major League Baseball by the United States Congress, 52 Major League players have been suspended due to substance abuse.
In a new era where performance enhancing drugs are an ever increasing part of baseball, the league and Commissioner have their hands full. A larger percentage of players than ever before are likely to use steroids and other performance enhancing drugs. Therefore disciplinary actions taken by the league are going to be more severe.
In the future, the league's disciplinary actions can be expected to get more severe. The head office of the MLB is making it known that illegal substances have no place in professional baseball.
About the Contributor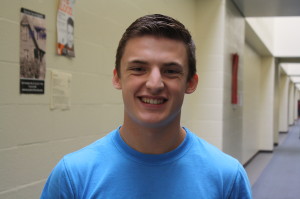 Damon Cunningham, Reporter


Senior at Oak, Damon is a first year reporter. He likes wrestling and animals but not wrestling with animals.