Art and Writing Students for the Win
Regional Scholastic Art and Writing Awards have been announced and a total of 24 outstanding Oak art students received a Gold Key, Silver Key, or an Honorable Mention with 17 gold key writers in the ranks.
In December, students around the region submitted artworks of any medium, ranging from drawing and painting to digital and mixed media.
Gold or Silver Key recipients have a chance at qualifying for a Scholastic Awards Summer Scholarship (SAS Scholarship). The SAS scholarship is for students to attend a summer art or writing program, and is given to students based on both merit and financial need.
From Feb. 18 to March 16, high school Gold Medal art will be on display at the Houston Galleria while Silver Medal art, grades 7 and up, will be exhibited at Texas Art Supply.  On March 26, regional gold and silver winners will have a ceremony at the Ballroom at Bayou Place.
The next step after regionals is nationals for both art and writing where selected students will travel to New York for a ceremony at Carnegie Hall on June 4. Those results will be published on March 16.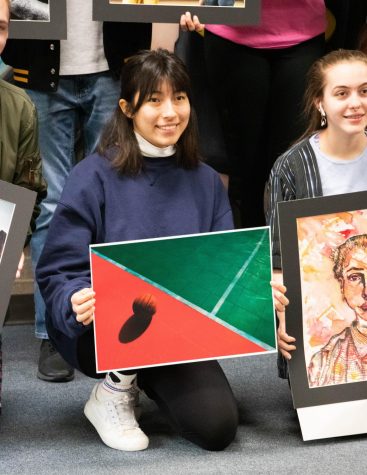 Gold Key Artists
Lily Lee, Camryn Luther, Chase Meech, Briannah Hiebert, Darcy Segura, Macy Thomas, Daniel Alverez Fedyaev, Tiffany Campbell, and Alessandra Esquivel
Silver Key Artists
Paulina Braden, Corra French, Alex Helveston, Lily Lee, Ava Tran, Josiah Brown, Abigail Pfeiffer, Emilio Rivera, Macy Thomas, Josie Brewer, and Alexandra Everett
Gold Key Writers
Theiija Balasubramanian, Julio Blanco, Jayasurya Dileep, Faith Faherty, Jade-Skye Fredrickson, Avery Fuhr, Rachel Hartmann, Mariam Khan, Angelica Lappay, Camryn Luther, Kailyn Nonhof, Reem Numan, Joel Reyes, Christian Scoggins, Elyse Tran, Alexander Wilson, and Rebecca Wilson.