Un Poco Loco para Día de los Muertos
A presentation of the holiday's history alongside its traditions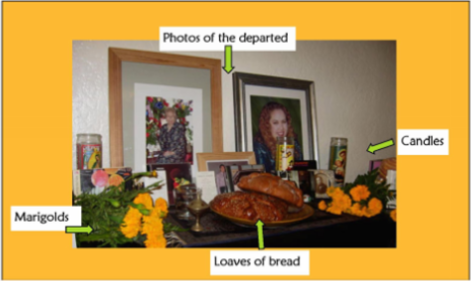 Día de los Muertos translates into English as the day of the dead which may sound scary to some, but this holiday is filled with festive celebrations and traditions. In Mexico and around the world, Día de los Muertos is a time to remember those who have passed and celebrate life. 
The origins of Día de los Muertos can be traced back 3000 years to an Aztec festival that was celebrated on the ninth month of the Aztec calendar. When the Spanish Conquistadors tried to take over, they brought their own traditions which mixed with some of the old ones. Over time, they ended up blending into what we know as Day of the Dead.
Though it is celebrated at the same time as Halloween, Día de Los Muertos is a different celebration entirely. On Día de Muertos, families spend the day remembering their loved ones. Some people tell funny stories, while others decorate graves with a common flower called marigolds or even put the favorite bread or goods of the person called Ofrendas.
"To live in the hearts we leave behind is not to die," author Thomas Campbell said.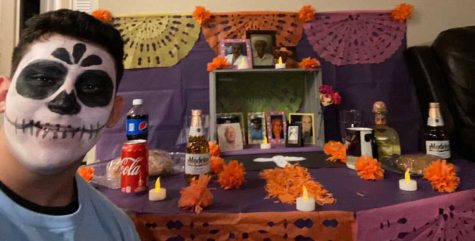 The most common tradition is making a Home Altar. Altars might include Ofrendas or candles but will always have pictures to remember them. These ensure that the spirits of their loved ones can cross the deadland to see their family on that day.
Another very common thing to have is a spirit animal called an Alebrijes. There are brightly colored art sculptures of them everywhere around Mexico. These are representations of the personal character and actions that the person who passed on did during their lives; the traits are reflected through the choice of animal.
Day of the dead has been popularized in many ways and has started to have more recognition in the United States through movies like Coco and Book of Life. Both showed exactly what Día de Muertos is and the traditions. It did very well in the United States and helped give recognition to what the holiday is and what it means to the Latin American culture. 
"We truly never leave the ones we love because we live on in their hearts," junior Jace Migues said.