Changing of the Guard
Winterguard gears up for national competition
During the months of November to March, the color guard participates in an activity called winterguard. Winterguard is an indoor sport where the guard performs an average of five to seven-minute show that includes dance, flags, rifles, and sabres.
There is an elite tryout process where only the people who have the advanced skill set needed to participate are accepted. Klein Oak boasts varsity and JV winterguard teams. There are almost 50 students on the varsity and JV combined.
The varsity gets to perform and compete at competitions all over Texas, but it comes home to Oak on Feb. 8. The teams are practicing seven to 10 hours a week in preparation for this competition season.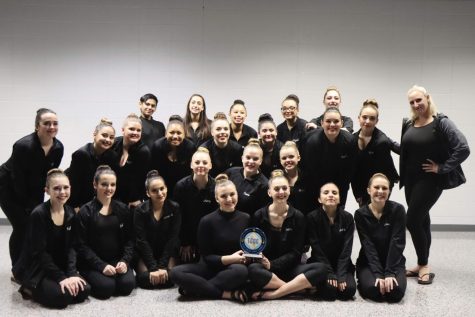 "My favorite thing about winterguard is the feeling that you get when you're performing," sophomore varsity member Abigail Henderson said. "It's like you can do anything and you feel so proud of yourself when you finish." 
Winterguard is divided into four levels: Scholastic A, Scholastic AA, Open Class, and World Class. The varsity is in open class and in 2017, they won WGI national championships. So, winterguard members are hoping that this year they can do it again.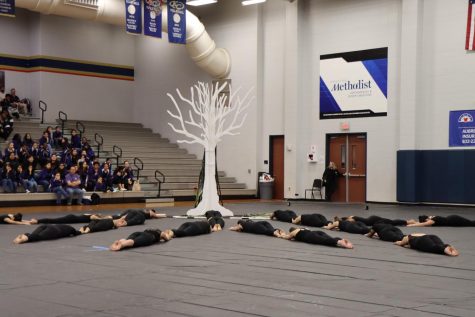 "I'm looking forward to enjoying performances with new friends that I made through the color guard program," freshman JV member Savannah Storey said. "I can't wait to see what this season has in store for me." 
Both winterguard teams perform their shows entitled "Shelter" and "No Hesitation" on Thursday, Feb. 6 at 8 p.m. in the small gym.