Oak Girls Cross Country Team Sets a Quick Pace
Klein Oak Girls Cross Country Head Coach Amber Williams has announced the members of the 2018 Panthers Cross Country Team. Seven runners have made the Varsity squad, followed by seven more on the JV.
Varsity: Kamille Dixon, Rebekah Gutierrez, Aubry Linn, Michaela Pinesette, Gabrielle Hoots, Catalina Contreras
Junior Varsity: Araceli Flores, Miranda Gutierrez, Emily Moyer, Isabella Pettit, Addison Edwards, Julia Perez, Katherine Galbraith
At the August 18 Heat Wave Meet at Spring Creek Park in Tomball, the relay team of Rebekah Gutierrez and Kamille Dixon finished in the top 20 with a combined time of 26:41, while the Panthers finished 8th overall as a team at the meet. On the JV, the relay team of Miranda Gutierrez and Araceli Flores finished in 26th position with a combined time of 15:57, while the team finished 7th overall.
"I feel like this season we are a stronger unit, there is definitely no "I" on the team. This is a competitive group that is giving their all and leaving it at practice and on the course," said Williams. "As a coach, I can't ask for anything better than that. All of these runners want to get better and that is our focus. If we can do that, then the winning will follow. I am excited about what this season will bring."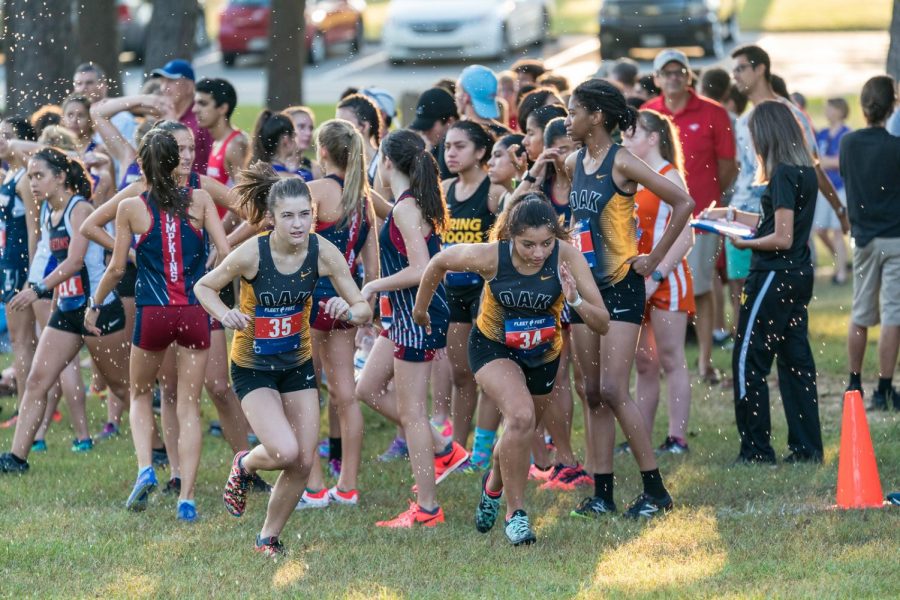 Both the Boys and Girls Varsity & JV teams will compete on Saturday, August 25 in the Kingwood Classmate Challenge at Kingwood High School.