NAACP Image Award Nominee Delves into Graphic Life of Troubled Teen
Readers gain valuable insight into realities of juvenile delinquents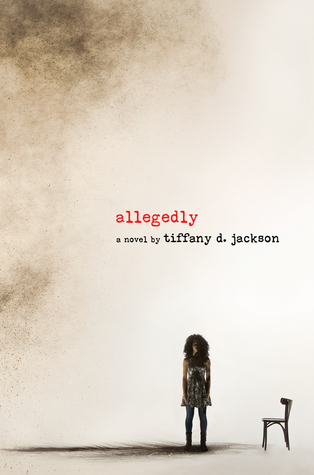 Allegedly by Tiffany D. Jackson follows the life of Mary B. Addison, a 15-year-old girl who has just recently been released into a group home after six years of rehabilitation for allegedly killing a baby when she herself was a young child. Readers gain an opportunity to witness the character's reemergence into society and how life in jail as a young child has affected her.
When I originally picked up this book, I didn't anticipate the roller coaster of emotions it would put me through. Jackson expertly illustrates the way that seclusion from society can affect an individual and even how different mental illnesses develop or fester in criminals who aren't given the proper resources to move forward. This book fosters a discussion on the criminal justice system and how prejudices can affect various individuals.
However, it also forces the reader to decide how much credibility Mary can be given as the narrator: because she was just a child, is her recollection of events biased?  Addison tells her story nine years after the initial event. Does she accurately remember what took place? Can every word she says be trusted? How much responsibility can reasonably be placed on a child for a crime? Do we know if Addison was the one who was truly at fault? Having this unreliable narrator made me think; how often can we as people take information at it's face value? How do we truly verify if something is accurate or not?
Despite my high praises, I do give caution before reading this book because it delves into such serious topics, and it contains strong language and occasionally graphic descriptions or violent scenarios. If you are uncomfortable with any of these, don't read the book.
Personally however, I feel that this book would be a beneficial read. While sometimes the scenes are uncomfortable, they provide valuable insight into the realities that juvenile delinquents face.
Overall, I thoroughly enjoyed Allegedly and thought that Jackson did well building a story that would invest its readers and force them to think about the impact the events described in the book have in real life.
**Allegedly by Tiffany D. Jackson was originally published in 2017 and was nominated for an NAACP Image Award for Outstanding Literary Work in the Youth/Teens category.