Fasting & Furious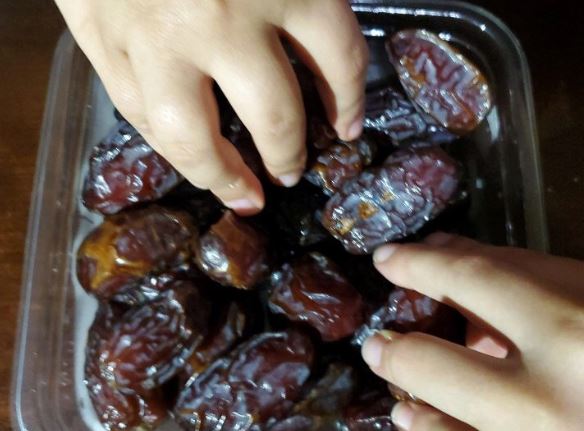 Nearly 1 billion Muslims fast every year as a part of their faith's practices. They believe refraining from food and drinks for the time period is required for well, able-bodied people.
Muslim students experience this challenge during the last month of the school year. They are not able to eat during the school day or even right after school.
"I am trying to be mentally prepared to come to school with a lack of energy. Usually food equals the amount of energy you have, but if you can't eat, there is a lack," sophomore Nuha Farooq said. "I believe in Allah and at the end of the year with exams, I strive to get energy and drive to continue my fasts."
A purpose of fasting is to increase faith and teach patience and to learn empathy to others who have difficulty finding food.
"Ramadan was made for us to learn that there are people around us who don't have food to eat for long periods of time. We can learn about patience and controlling our bodies to become stronger," sophomore Minahil Mehdi said.
Fasting begins at the sunrise every day until sunset. Many students said they will fast during the school day, but it isn't easy.
"I find it difficult to concentrate because I'm so used to snacks to boost my energy while taking a test like the World History EOC," junior Hifza Memon said. "But, this helps me understand patience and gratitude for everything Allah has given us."
Christians are usually supportive of their Muslim peers.
"I think that fasting is amazing. Seeing fellow students do it during school shows they have a passion that they can succeed," junior Julia Mickelson said. "They need a really strong connection to be able to continue this for a whole month."
The importance of Ramadan is to expand the Muslim faith and develop self-control.
Beside fasting, many Muslims incorporate other religious goals into their daily routines with this holy month.
"This year I want to complete the whole Quran during the month," senior Neha Ali said. "Inshallah I believe it will increase my faith and help ease the difficulty of fasting."