'Water' We Up To?
Several bottle filling stations to be installed throughout school thanks to DECA efforts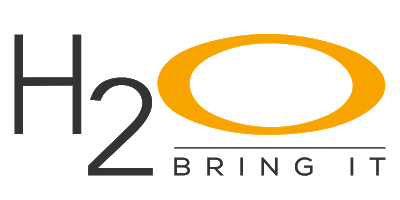 Fall of 2018 saw the rise of the H2Oak initiative, where the DECA organization sold reusable water bottles to receive a grant to allow the installation of water bottle filling stations around the school. While Oak did not receive the grant, an outpouring of school and community support has allowed DECA to fund the installation of two Elkay bottle filling stations in the commons, furthering their sustainability goals and several organizations such as Band and Strutters will also purchase filling stations to be placed in or near their classroom areas.
"Even though we didn't get the grant, the biggest goal of H2Oak was to start a conversation about environmental responsibility," DECA student president Theiija Balasubramanian said. "The way this happened was because of the water bottles."
Specialty H2Oak water bottles were sold for weeks during lunches and online to support the initiative. The bottles' superior quality induced many customers to buy more than one, assisting in the sale's success. Each fountain costs $12 hundred, and DECA was able to fund two stations through the water bottle sale alone, which will be installed in spring or summer 2019.
"There is a lot of campus excitement about the water bottle filling stations," Balasubramanian said. "Even if we didn't get the grant, the fact that people are talking about it and that throughout our efforts we're bringing the water bottle filling stations anyway, it's a huge achievement."
The H2Oak initiative aims to heighten KO's sustainability through the water bottles and refilling stations, and many school organizations partnered with DECA to further the cause. Six additional stations will be installed around the school due to the financial contributions of StuCo, band, orchestra, choir, art, and Strutters.
"
There is a lot of campus excitement about the water bottle filling stations."
— Theiija Balasubramanian
"H2Oak has accomplished initial goal of bringing awareness of the importance of the issue of sustainable practice on campus, but we're just beginning to realize its full potential," Ash said. "We hope to be able to keep the momentum going into future school years."
H2Oak will continue, and aims to place water bottle stations in the athletic and freshman wings next school year and streamline the school's recycling program through official containers in classrooms across campus. H2Oak leaders may even organize events and volunteer opportunities. Students voices will contribute to future H2Oak projects to promote better sustainability habits.
"We were thrilled," Ash said. "The original connection with the project was that everybody shares in a common awareness of the importance of sustainability and doing things that will leave the smallest footprint and create opportunity for future generations to have greater quality of life."
For more information on H2Oak, visit https://h2oak.weebly.com/
To see the "Light the Spark" grant winners, visit https://news.kleinisd.net/2018/12/02/klein-isd-education-foundation-awards-58000-in-grants-to-schools/