Carnival For Charity
Student organizations raise money for Paws For Therapy
This homecoming, like many before, featured a carnival with games, fun activities, food, and drinks. Panthers bought festive tickets for all in preparation to build up the excitement for the dance.
The Carnival had a particular task – the profits gained from the food and games at the carnival are going to a charity. This charity is Paws for Therapy, an organization that specializes in animals.
Paws for Therapy is a group that travels from place to place, like hospitals, nursing homes, and schools, and their therapy dogs accompany them. These dogs are trained to comfort and relax people who might be stressed or sad. They believe their work is essential, as having a good mindset is just as important as being physically healthy. 
 "I like the idea that the money we made at the carnival can help someone," junior STUCO member Logan Carlson said. Carlson enjoys contributing to the welfare of others as he volunteers at his local church, helping with construction projects. 
All of the dogs are well-trained to recognize someone's discomfort. The animals are best equipped to handle these situations as they are comforting companions that don't require someone to do anything for them but relax.
According to their website, therapy dog programs have proven to have great benefits:
Lowers blood pressure
Releases endorphins (oxytocin) that have a calming effect
Releases dopamine that bring happiness
Lowers levels of cortisol (responsible for stress)
Offer unconditional acceptance
So, by supporting Klein Oaks carnivals, Panthers have helped contribute to a charity organization that can bring people comfort and joy and even saves lives.
The carnival students attend during their respective lunches, where groups and organizations at Klein Oak have booths to promote their clubs or activities and give Panthers a break from their classes and school work.
 "My favorite part of the carnival was the food," junior Alexis Gonzalez said. "I enjoyed the corn from the Latin Culture Club."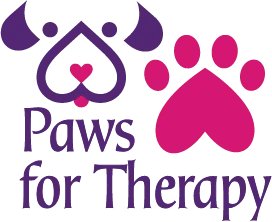 Have you ever been curious? With so many booths at the carnival, some wonder what they are for and what they do.  Every booth and event at the carnival is sponsored by a different elective or club, such as the Key Club, DECA, Yearbook and various other clubs that all bring their unique spin to the carnival's fun activities. 
The ROTC stand sold pizza, donuts, and lemonade, while other booths offered fun games or a hair dye station. All these items were purchased through the use of tickets students bought upfront during or before the carnival; Panthers can use tickets to play games, win prizes, or acquire snacks. This was an easy way for Student Council to keep up with the sales and it eliminated the use of cash at the booths.
The members of the clubs worked the booths to make the carnival as fun as can be.
"It was fun. We just hung out, promoted our little stand, and sold our stuff; everyone was helping each other out from different groups," senior Nathaniel Stovall said, working the JRTOC booth. 
The carnival was a thing that helped students and teachers alike have a more relaxed time and ease off some of the stresses that come with school life. The carnival also helped bring hope and joy to the people Paws For Therapy serviced.