Get Your O's Up
Spirit groups, clubs unite students to create active community
A dancing dinosaur makes its way down the main hall during passing period. Confetti bombs fill the air during third quarter as the drumline rocks out a cadence. Painted signs line the Commons, athletic halls, locker rooms and gyms for spring sports.
School spirit remains in full swing due to active clubs and involved student leaders.
"School spirit is fantastic because of all the unique individuals that come together," senior and Student Council President Luke Sexton said. "All our different personalities help the greater purpose."
Student Council (Stuco) is known for their fun and creative dress up days, events to raise money for charities such as Just for J, and ways to support school spirit.
Klein Oak has an abundance of students that all are unique, yet when working together, make a strong impact. Stuco's main goal is to allow all types of students with differing opinions come together and bring their ideas and school spirit to support Oak's athletes, students, teachers and anyone involved with helping to make the school united.
"
Stuco is about kids helping kids."
— Luke Sexton
"Stuco is about kids helping kids," Sexton said. "If each of us did that, then Oak would definitely be seen as a school that's making an impact."
According to Sexton, Stuco strives to allow students opportunities to mesh together and be the supporters that they need.
Another student who tries to lead the way when getting kids involved in a spirited atmosphere at the school is senior Jacob Davis, who is involved in Stand Leaders, DECA and Leadership Team.
Davis said that football season is probably the strongest and most eventful time that school spirit is at its highest.
"Football games will be memorable times for people, so we want to make sure we do our best to make an impact," Davis said.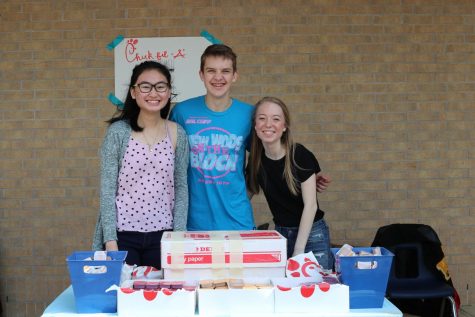 According to Davis, the impact the Stand Leaders made this year at football games helped bring together different groups of people to cheer and support the team.
Other Stand Leaders, like Davis, don't just believe that it's just the football games that bring this Oak spirit, though.
Senior Taylor Chumley, another Stand Leader and member of Spanish National Honor Society (SNHS), said that the school's diversity is amazing but even better when the different people can come together and participate in an activity.
"SNHS members are good at having fun," Chumley said. "It's not just about assigning points and that being it. They allow opportunities for everyone to have fun."
Chumley said a well-spirited school should be like SNHS, in which different students and from different backgrounds come together to learn, have fun together supporting one another and spread positivity throughout the campus.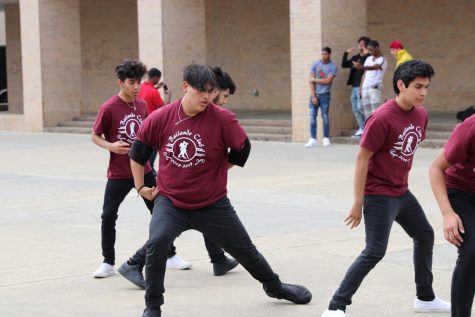 No matter what the organization, the school's student leaders all agreed that being involved with other kids who share the same interests is what will make the halls of Klein Oak memorable.