Marvel is Back In Town
First Asian hero breaks box office record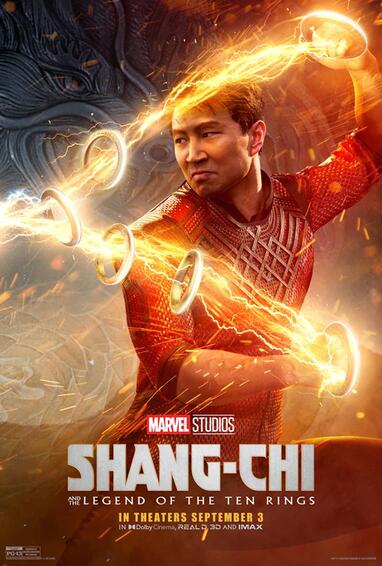 Get your popcorn and drink ready, Marvel is finally returning to the big screen. Marvel Cinematic Universe will make their first Kung Fu film for the hero Shang-Chi master of martials arts who was first introduced in the Marvel comics back in 1973. 
"The thing I'm most excited about Shang-Chi is how they're going to expand the Marvel Universe," junior Riley Sullivan said. 
Shang-Chi and the Legend of the Ten Rings gives an introduction to Marvel's first Asian superhero origin story.  The film is filled with martial arts action and fantasy while staying grounded with its Chinese and Asian American culture. 
The movie not only welcomes amazing Asian culture but also inclusion with it's predominantly Asian cast. 
 "One out of many things I am excited to see is Awkwafina in the movie," junior Emily Andronaco said. "She is an absolute comedian and I am super pumped to see her act in a Marvel movie."
The movie centers around Shang-Chi battling the centuries-old legacy of his father, an immortal crime lord and wielder of the legendary ten rings. After the tragic death of his mother Shang-Chi left home, choosing to remain hidden until now as he is forced to confront  his past and father. 
"I enjoy watching or reading stories where the antagonist and the protagonist have sort of an important relationship other than just being a villain and a hero,"  Sullivan said. "I'm excited to see what Shang-Chi and his father's dynamic will be like." 
The record-breaking debut the weekend of Sept. 3 brought in $75.5 million the first weekend.