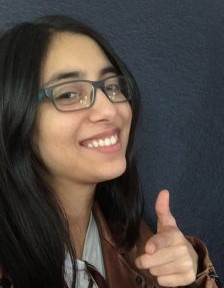 1. What do you enjoy most about the opportunity to be a reporter for the Panther Press?
I enjoy how working for the Panther Press allows me to get out of my comfort zone and meet new people and learn what's happening around our school.
2. What is your favorite quote, life motto, or the words you live by?
"It is important to draw wisdom from different places. If you take it from one place it becomes rigid and stale."- Iroh
3. What is one food item that you can't live without?
Chocolate ice cream
4. Three words that describe you:
Knowledgeable, punny, and unpredictable
5. Your favorite news sources (any form of media)
The Washinton Post, NBC, and The Onion
6. If you could have dinner with any three people (dead or alive), who would they be?
Tobey Maguire, Andrew Garfield, and Tom Holland, so it'd be like that spiderman meme.
7. Favorite hobby:
Cooking
8. Favorite holiday:
Eid al-Fitr
9. Favorite class at Klein Oak (besides Journalism):
Debate
10. Favorite sports team:
Don't have one
Zainab Ansari, Reporter
Mar 21, 2019

Picasso, Rodin, Michelangelo … Charles Danna?

(Story)

Feb 26, 2019
Feb 11, 2019

Government Shutdown: Looking Back

(Story)

Dec 20, 2018

Hanukkah Lights Up December

(Story)

Dec 11, 2018

Capturing Student Moments

(Story)

Nov 08, 2018

GSA Supports Pride

(Story/Media)

Nov 08, 2018

Showcasing Visual Arts

(Story)

Oct 31, 2018

Safety Tips For Halloween

(Story)

Oct 26, 2018

Getting Slimy

(Story/Media)

Oct 25, 2018
Oct 12, 2018

Clubs Added This Year

(Story)

Apr 13, 2018

All Around the World in One Day

(Story/Media)

Feb 22, 2018

Black Panther Movie Review

(Story)

Feb 21, 2018

February Netflix Update

(Story)

Feb 20, 2018

Basketball District Championship

(Story)

Feb 09, 2018

2018 UIL District Alignments

(Story)

Jan 12, 2018

Star Wars: The Last Jedi Review

(Story)

Dec 13, 2017

December Netflix Update

(Story)

Dec 13, 2017

Playoffs n' Mohawks

(Story)

Oct 30, 2017
Sep 22, 2017

Influence of Memes

(Story)

Sep 19, 2017

Benefits of Community Service

(Story)