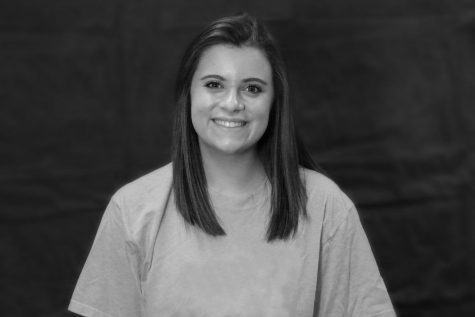 What do you like the most about newspaper/ publications?
I love being able to stay in touch with current events both in the world and in the school. Being able to meet and interview so many different people and gain so many different perspectives has really added to the experience..
What are your goals in life?
To have a steady job and be able to travel the world and meet new people.
What are things you like to do in your free time?
I love reading, watching old movies and drinking hot chocolate.
Describe yourself in three words.
Calm, enthusiastic & happy!
Who's your favorite Disney princess and why?
Ariel because I love the ocean and I really wish I was a mermaid.
Lindsey Myers, Editor
Mar 02, 2018

The Future of Space Exploration

(Story)

Feb 09, 2018

Lazy vs. Unmotivated

(Story)

Jan 31, 2018
Jan 12, 2018

Beautifying the Hallways

(Story)

Dec 13, 2017
Dec 13, 2017
Dec 13, 2017
Nov 29, 2017
Nov 17, 2017

KISD Student Discussion Panel

(Story)

Oct 30, 2017
Oct 26, 2017

Painting your Spot

(Story)

Oct 26, 2017

October Netflix Update

(Story)

Sep 26, 2017

Harvey Relief Efforts

(Story/Media)

Sep 26, 2017

Klein ISD Changes

(Story)

Sep 25, 2017

Photoshop or Photo Not

(Story)

Apr 26, 2017
Feb 28, 2017

The Value of Vase

(Story)

Feb 24, 2017

High Fashion in the Big Apple

(Story)

Feb 24, 2017