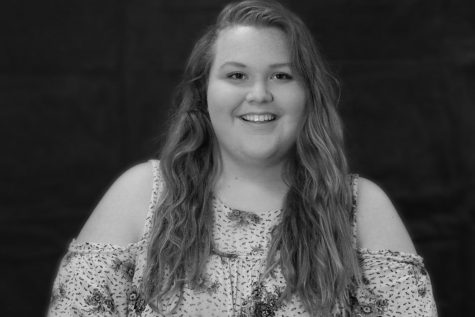 What do you like the most about newspaper/ publications?
I want students of KO to be #InTheKnow
What are your goals in life?
I want to attend New York University and work for Playbill.com as a creator.
What are things you like to do in your free time?
Take photographs and binge watch House of Cards with my puppy
Describe yourself in three words.
Brave, Bright and Bold
Who's your favorite Disney princess and why?
Ariel, because she is my long lost sister.
Katelyn Corrigan, Reporter
Apr 23, 2018
Mar 02, 2018

Springing in to Break

(Story)

Mar 02, 2018

Basketball Gone Viral

(Story)

Feb 22, 2018

Share on Debonair

(Story)

Feb 07, 2018
Jan 25, 2018

The Greatest Showman Review

(Story)

Dec 20, 2017

Seasonal Showtimes

(Story)

Nov 29, 2017
Dec 10, 2017

Walk With a Purpose

(Story)

Dec 04, 2017
Nov 10, 2017

A Dish on Big Fish

(Story)

Oct 30, 2017

Grow Your Knowledge

(Story)

Oct 30, 2017

There's a lot to Liz Scott

(Story)

Oct 27, 2017

Brest Cancer Awareness Month

(Story)

Sep 26, 2017
Sep 21, 2017

Due Tomorrow, Do Tomorrow

(Story)

Sep 21, 2017

Volleying to Victory

(Story)