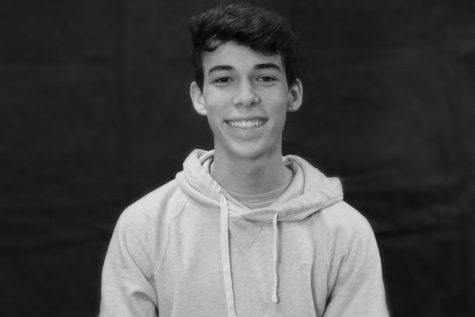 What do you like the most about newspaper/ publications?
I love being able to keep Oak students up to date.
What are you goals in life?
To live healthy, in every sense of the word.
What are things you like to do in your free time?
I love writing music and catching up on my favorites shows.
Describe yourself in three words.
Motivated, spontaneous, and easygoing
Who's your favorite Disney princess and why?
I love Pocahontas because she's a free spirit.
Gabe Goodman, Reporter
May 08, 2018

May Netflix Update

(Story)

Apr 17, 2018

"A Quiet Place" Movie Review

(Story)

Apr 03, 2018

Theater Advances from Districts

(Story)

Apr 03, 2018

Deets on New Eats

(Story)

Feb 21, 2018

YouTube Tightens Regulations After Controversy

(Story)

Jan 24, 2018

Goal for the Soul

(Story)

Dec 13, 2017
Nov 29, 2017

Not Just a Jersey

(Story)

Nov 10, 2017

Banding Together at B.O.A

(Story)

Oct 27, 2017

Application Dedication

(Story)

Oct 26, 2017

Release of Kennedy Files

(Story)

Sep 27, 2017
Sep 26, 2017

Trump Rescinds DACA

(Story)