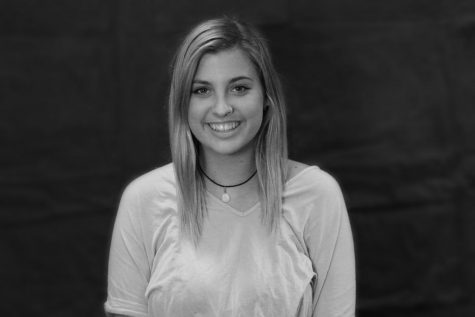 What do you like the most about newspaper/ publications?
I love being able to go out and meet new people and learn different sides to every story. I also really enjoy staying up to date with what's going on in the world.
What are your goals in life?
My goals in life are to eventually become a psychologist and help people find themselves.
What are things you like to do in your free time?
I like to listen to music, take long walks and hang out with my cats.
Describe yourself in three words.
Silly, Outgoing and determined.
Who's your favorite Disney princess and why?
Rapunzel because I really like her hair, and also I'm obsessed with Pascal.
Emmy Ballard, Reporter
Apr 23, 2018
Apr 13, 2018

April Netflix Update

(Story)

Feb 26, 2018
Feb 09, 2018

Galentines Celebration

(Story)

Feb 05, 2018

Woman's March 2018

(Story)

Jan 19, 2018

Out for the Holidays

(Story)

Jan 11, 2018

Dancing into Competition Season

(Story)

Dec 15, 2017

American Heart Association Concert

(Story)

Nov 29, 2017
Nov 17, 2017

Stranger Things Review

(Story)

Nov 17, 2017

Volleyball Season Wrap-Up

(Story)

Oct 30, 2017

Homecoming Helpers

(Story)

Oct 27, 2017
Sep 21, 2017

Comeback or Fallback?

(Story)

Sep 21, 2017

Friday Night Food

(Story)

Sep 19, 2017

More Than Meets the Racket

(Story)