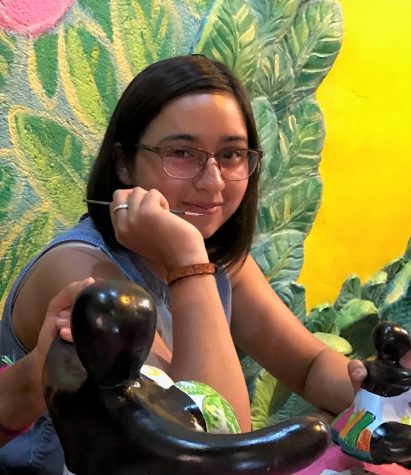 1.What do you enjoy most about the opportunity to be a reporter for the Panther Press?
What I enjoy most about getting the opportunity to be a reporter for the Klein Oak Panther Press, is that I will be able to develop a close relationship with the other staff and I will also be able to be on the other side of the news reporting/stories, not the reader, but the informer.
2.What is your favorite quote, life motto, or the words you live by?
"Sometimes you will never know the value of a moment until it becomes a memory" by Dr. Seuss
3.What is the one food item that you couldn't live without?
Chocolate
4. Three words that describe you:
Passionate, Flexible, and agreeable
5.Your three favorite news sources (any form of media)
CNN, HUFFPOST, FOX news
6. If you could have dinner with any three other people (dead or alive), who would they be?
Joseph Nicephore Niepce, my mom's dad, my dad's grandma
7. Favorite hobby:
Taking Pictures
8. Favorite holiday:
Christmas
9. Favorite class at Klein Oak (besides Journalism):
Photography
10.Your Twitter handle:
@AlessandraE_21
Alessandra, Reporter