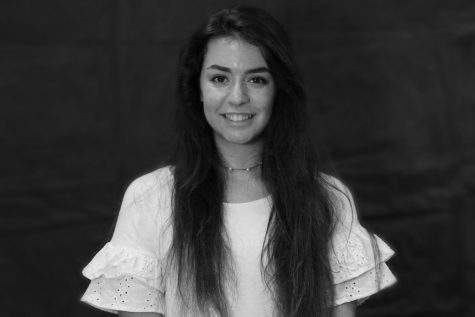 What do you like the most about newspaper/ publications?
I enjoy being able to inform my fellow oak peers with my writing skills
What are your goals in life?
To open up my own breakfast restaurant and bring happiness to others
What are things you like to do in your free time?
Painting with acrylics on canvases and baking
Describe yourself in three words.
Kind, compassionate, caring
Who's your favorite Disney princess and why?
Moana because I envy her hair
Abbi Wright, Editor
Jul 24, 2018

Coleman Takes Over Klein Oak Volleyball Program

(Story)

May 15, 2018

Tablet Return Day

(Story)

Apr 30, 2018

Diamond Girls Love Superstars

(Story)

Apr 11, 2018

School's Stance on Safety

(Story)

Feb 16, 2018

It Starts Now Juniors

(Story)

Jan 24, 2018

Possible Meal Changes for the District

(Story)

Jan 19, 2018

January Netflix Update

(Story)

Jan 12, 2018

Schedule Change Brief

(Story)

Dec 10, 2017

Changes to Finals Week

(Story)

Dec 05, 2017

Black Friday Business

(Story)

Nov 10, 2017

World Series 2017

(Story)

Nov 06, 2017

November Netflix Update

(Story)

Oct 26, 2017

Q-Shi Restaurant Review

(Story)

Oct 26, 2017

Astros in World Series

(Story)

Sep 26, 2017

Captains of the Teams

(Story)

Sep 26, 2017