IPhone 6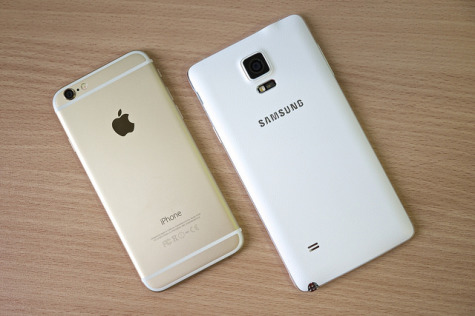 Kārlis Dambrāns
Hearing about up and coming technology excites people all around, especially when it comes to new advancements in smart phones. Phone companies of different varieties try to compete and keep up with constant sequential innovations, take the IPhone series for example.
With the release of the IPhone 6, many questions, concerns, and disbelief of Apple's new cutting edge technology arose, but for the dedicated Apple fans, the 6 brought new advances in technology. Having been released on September 9th, just shy of a year when the IPhone 5s came out, the IPhone 6 is the newest and biggest innovation to the smart phone world, or is it? With its bigger screen, thinner backing, better display, a faster autofocus higher resolution camera, the 6 is the newest edition to the Apple products.  It may be new to Apple users, but not to Android fanatics.
In 2012, the LG Nexus was introduced, and at the time wasn't such a big deal due to the lack of popularity of Androids. As soon as the IPhone 6 was introduced, people began to see a similarity between the two phones. With almost the exact same features as the LG Nexus, the IPhone 6 didn't seem to be such a big deal. This lead to an uproar and questioning of whether or not Apple has lost its ability to place new and improved products on the market. Everyone will have to wait till the next product Apple releases to see whether or not sticking with Apple is the best decision.